Infinite Gratitude to our
International Peace Pole Makers
Each Peace Pole is hand crafted and made to order by our dedicated Peace Pole Makers who are based in six locations around the world.  It is their passion to lovingly craft each and every Peace Pole with positive intentions and care.
We are proud to introduce our international Peace Pole Makers to you.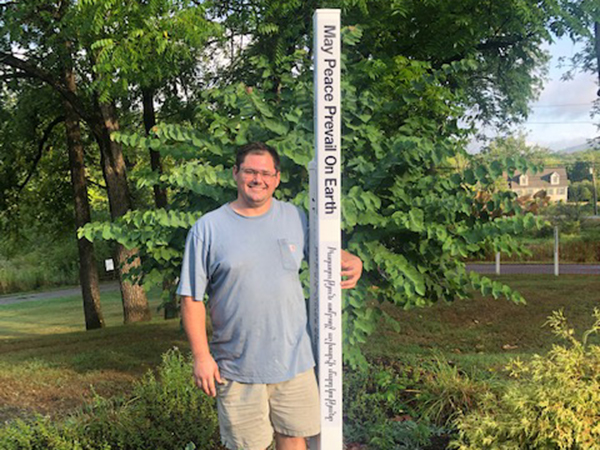 Charlie Cafiero
The Peace Pole Project headquarters
World Peace Sanctuary
Wassaic, New York  USA
May Peace Prevail on Earth - Five profound words that can guide humanity towards a future that can ensure all the wisdom and everything that is truly good, not only for the six billion human inhabitants of our planet, but for every living entity to follow in our footsteps. I have had the incredibly good fortune in my life to be one of the few humans chosen to share this profound statement of May Peace Prevail on Earth with humanity through the crafting Peace Poles. The gift I have been given to make Peace Poles has allowed me to be a planetary acupuncturist. Peace Poles inscribed with the words May Peace Prevail on Earth in different languages, act as conduit across our globe to help bring humanity to its highest vibration, a vibration of love, of empathy, of the true deep desire of each one of us to live on a planet we can truly be proud of.
Contact: info@worldpeace.org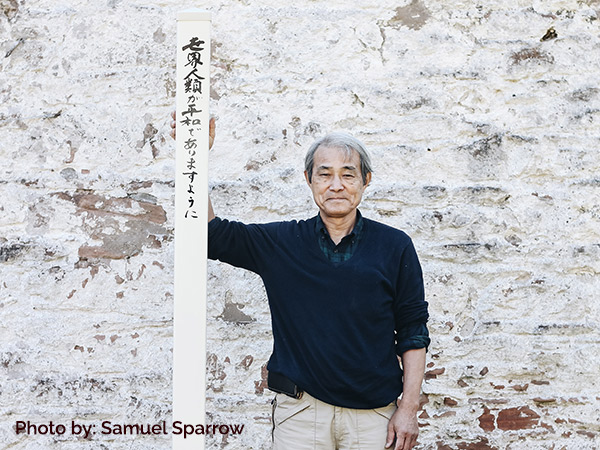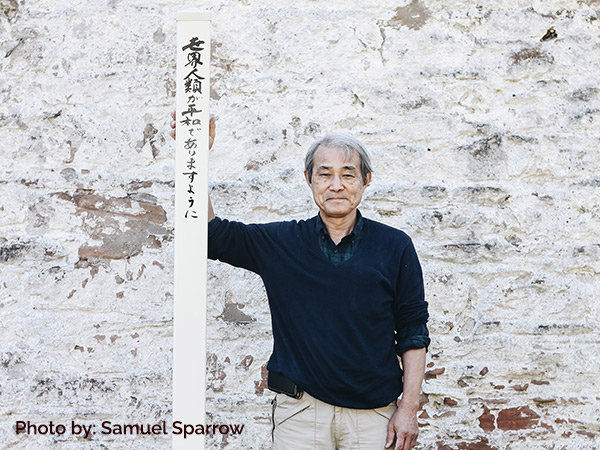 Uma Uchima
The Peace Pole Project
Allanton Peace Sanctuary
Dumfries, Scotland, UK
Making a hundred Peace Pole brings us a hundred steps closer to our ultimate purpose and mission of creating peace on this beautiful planet.
When I craft a Peace Pole I play harmonious music to embrace each and every peace pole sending out positive waves out to the universe.  I imagine the composers are happy to know that they are contributing to peace on earth through the powerful vibrations of their harmonious music.
Contact: allanton@worldpeace-uk.org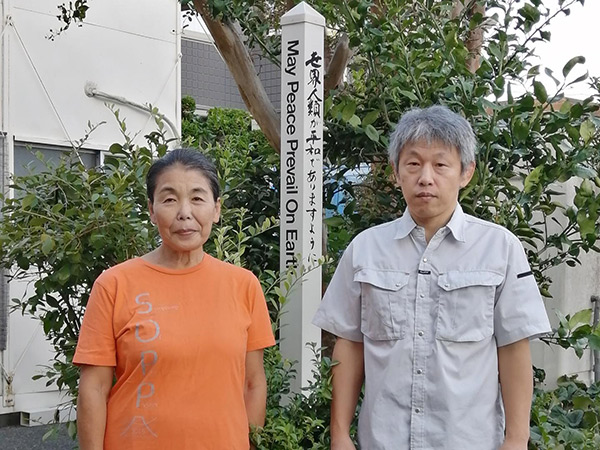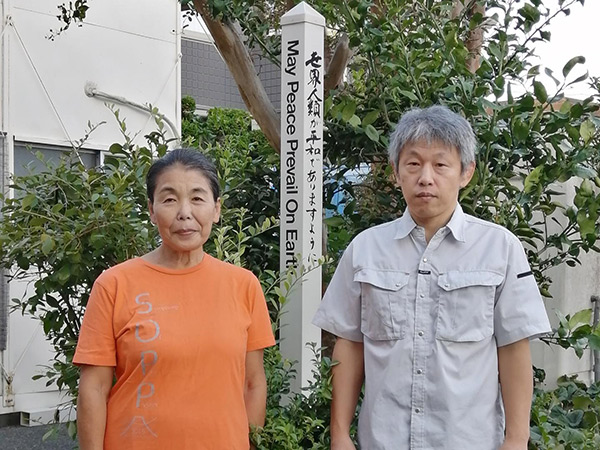 Emi Tatara
Assistant Koji Tanaka
Fuji Heywa Kogei
Shizuoka, Japan
May Peace Prevail On Earth is a message that is at the core of our values.  Peace Poles serve to carry our message of peace out to the world and helps to accomplish our purpose which is to instill the spirit of peace, harmony and compassion.
Let us encourage the planting to Peace Poles worldwide to gain more support and ignite a global spiritual awakening.
Contact:  mochizuki@goipeace.or.jp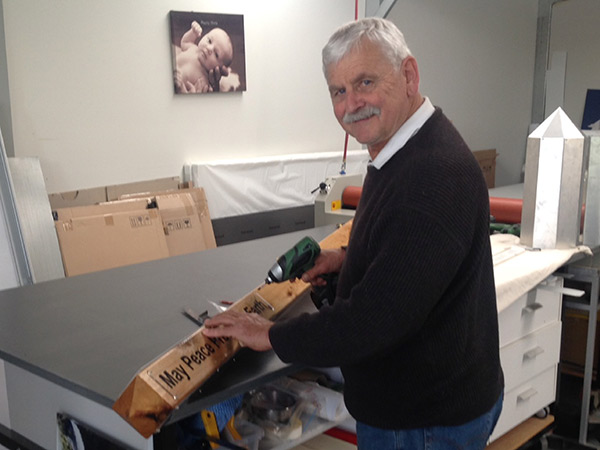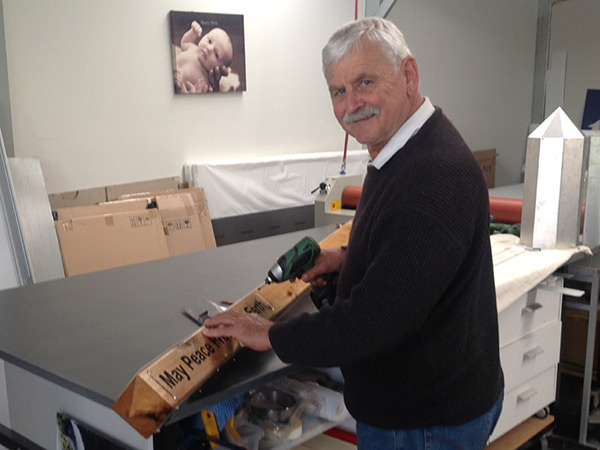 Peter Clapinski
Peace Poles Australia
Newcomb, Australia
I see Peace Poles as a silent sentinels of wisdom that use simple divinely inspired words to trigger the positive possibility of lasting peace on Earth. For all who silently read the invocation, whatever their cultural heritage, are praying a silent prayer. There can be no future for humanity if the world descends into war, given the capability of the super powers to massively destroy life. I have been touched by witnessing the after effects of mass devastation caused to all life forms by a single primitive atomic bomb on Hiroshima. I felt ashamed to be a human. All warfare is a blight on humanity, all life, and Mother Earth itself. I must do what I can to promote a more loving way of living as we are a part of all life that shares one origin.
Contact: pfcserve@yahoo.com.au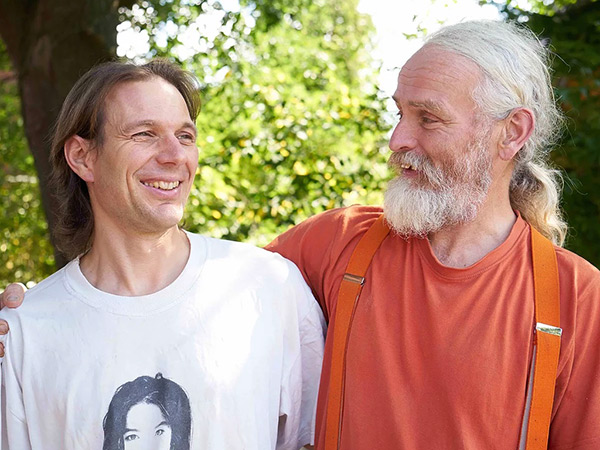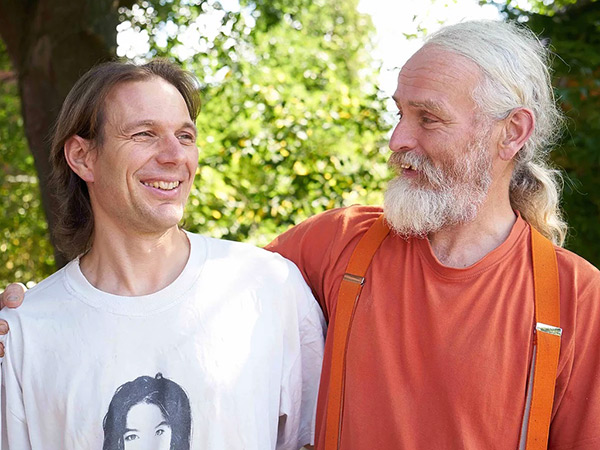 Benjamin Kirschner &
Dirk Engelberts
Arlecchino
Stolzenau, Germany
We make peace poles because peace poles can be a small contribution to world peace and if this is our contribution, we are happy to share our part. 
Benjamin & Dirk operate Arlecchino, a shop which specializes in hand crafted and lovely wooden toys for children.  They have a passion for peace and have agreed to craft Peace Poles for us.  You can view their wooden toys here: 
Contact: dagmar@worldpeace.de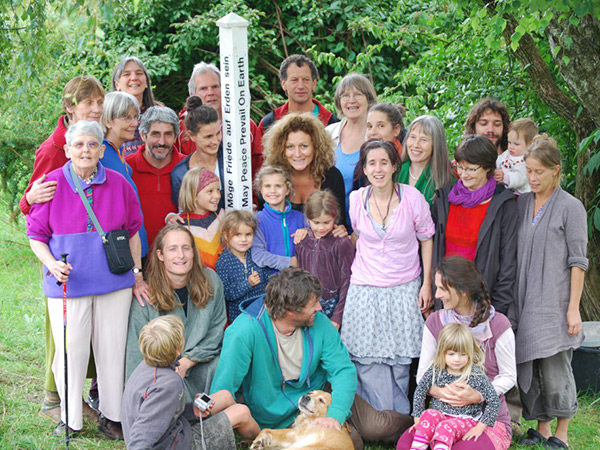 Gemeinschaft
Herzfeld Sennrüti
Degersheim, Switzerland
This amazing living and learning cooperative crafts wooden Peace Poles as a group project.  We are proud to introduce them to you.
Herzfeld Sennrüti is a cooperative community in east Switzerland made up of a lively group of about 40 adults and 30 children and teens.  They follow a holistic life concept since 2006 which include the practice of: ecological living, sustainable economy, social structures, spiritual practice in everyday life, art and culture, and integration into wider society. 
Contact: dagmar@worldpeace.de